About Us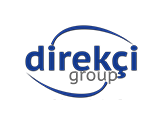 www.direkcigroup.com
A Journey since 1983....
Direkçi Group gives service in different industries. As Campious, we offer camping equipments in local and overseas market through our high quality and reliable service.
We aim to protect both the environment and you with eco-friendly products. In support of our goal of making the world a cleaner and smarter place, we meet or exceed all required international quality and environmental requirements.

Our quality systems ensure we meet or exceed the needs and expectations of our customers. Our company continue to serve without compromising customer satisfaction and punctuality.
Our Mission
Exceed our customers expectations in quality, delivery, and cost through continuous improvement and customer interaction.